Dating back to 200 BC , Bhaja Caves are located in near Lonavala in Maharashtra. There are about 22 caves located at various levels on the rocky mountain . A group of 14 Stupas , most of them in rows next to each other is peculiar.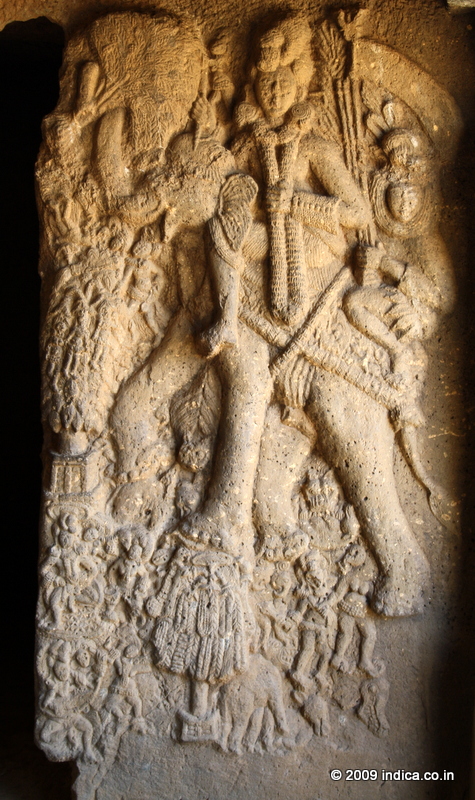 India riding elephant
India riding the white called Airavata: In the veranda of the Cave 19 of the Bhaja Caves you'll find one of the earliest pictorisation of Indra , the lord of Gods. This probably dates back to 2nd century BC.
See Also : Bhaja Caves