Madurai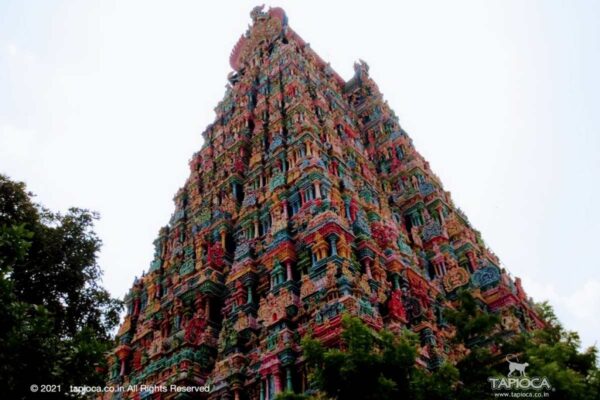 Madurai is a prominent pilgrimage center, situated 498 Kms (308 miles) south-west of Chennai (formerly Madras), the capital of Tamilnadu State.❯
Preparing yourself for Ellora Caves
Ajanta & Ellora are a lot larger and overwhelming than you would have imagined. A little preparation can make your sightseeing insightful, memorable, and satisfying.❯
Karnataka
Thanks to its many hundreds of years of history & heritage the state's tourist map includes old capitals, forts, palaces, monuments and more. Also Karnataka is home to many wildlife sanctuaries, waterfalls and mountains.❯
Bangalore
Traditionally Bengaluru ( Bangalore) was known for its wide shady avenues , relaxed lifestyle and cooler climate. ❯
Ernakulam
Ernakulam, on the edges of the Arabian Sea, is the business capital of Kerala. ❯
Goa
Goa is much more than sun , sand and sea . ❯
India!
The name India is short and crisp. Hiding in that short name is a giant and diverse country.❯
Agra Fort
Taj, while unparalleled for its beauty and fanfare, overshadows this otherwise majestic and historically far more important attraction, located just a mile east of the Taj.❯
Fatehpur Sikri
During the days of Akbar, the most prominent of the Mughal emperors, Fatehpur Sikri was the capital of Mughal India. However after his death the city had been abandoned. Fatehpur Sikri carries that eerie look even today! ❯
Mahabalipuram
Mahabalipuram at a distance about 60km south of Chennai is a UNESCO World Heritage Site in India.❯
Why Coorg?
And finally when you make it to Coorg, you find everything changed in one stroke. The air is cold and misty. The smell is predominantly of coffee, but still with a hint of dried ginger, cardamom and orange in that order.❯
Maharashtra
Maharashtra has the largest number of World Heritage Sites in India. From the lofty heights of the Rajabai Towers in Mumbai one can overlook the city of Mumbai bustling with pace.❯