Ernakulam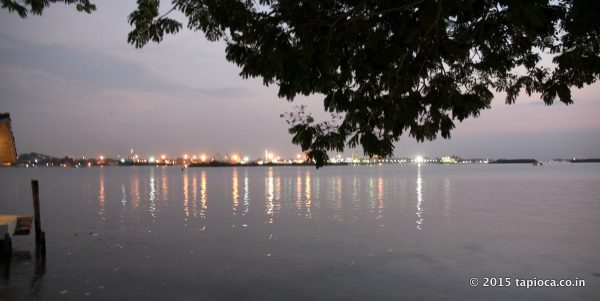 Ernakulam, on the edges of the Arabian Sea, is the business capital of Kerala. ❯
Goa
Goa is much more than sun , sand and sea . ❯
Bekal
Bekal has a great combination of natural and historic attractions.❯
Madurai
Madurai is a prominent pilgrimage center, situated 498 Kms (308 miles) south-west of Chennai (formerly Madras), the capital of Tamilnadu State.❯
Maharashtra
Maharashtra has the largest number of World Heritage Sites in India. From the lofty heights of the Rajabai Towers in Mumbai one can overlook the city of Mumbai bustling with pace.❯
Kanchipuram
Kanchipuram , also referred as Kanchi are known for two popular things : It's ancient Temples and Silk. ❯
India!
The name India is short and crisp. Hiding in that short name is a giant and diverse country.❯
Karnataka
Thanks to its many hundreds of years of history & heritage the state's tourist map includes old capitals, forts, palaces, monuments and more. Also Karnataka is home to many wildlife sanctuaries, waterfalls and mountains.❯
Pattadakal , Karnataka
Pattadakal (Pattadakallu in local language ) in the Indian state of Karnataka is renowned for the group of the 8th century CE monuments. Pattadakal is a UNESCO World Heritage Site.❯
Kerala
Kerala is distinctively unique compared to its larger neighboring states.❯
Fatehpur Sikri
During the days of Akbar, the most prominent of the Mughal emperors, Fatehpur Sikri was the capital of Mughal India. However after his death the city had been abandoned. Fatehpur Sikri carries that eerie look even today! ❯
Wayanad
Kerala is often described as the God's Own Country. Wayanad must be its capital! ❯
Why Coorg?
And finally when you make it to Coorg, you find everything changed in one stroke. The air is cold and misty. The smell is predominantly of coffee, but still with a hint of dried ginger, cardamom and orange in that order.❯